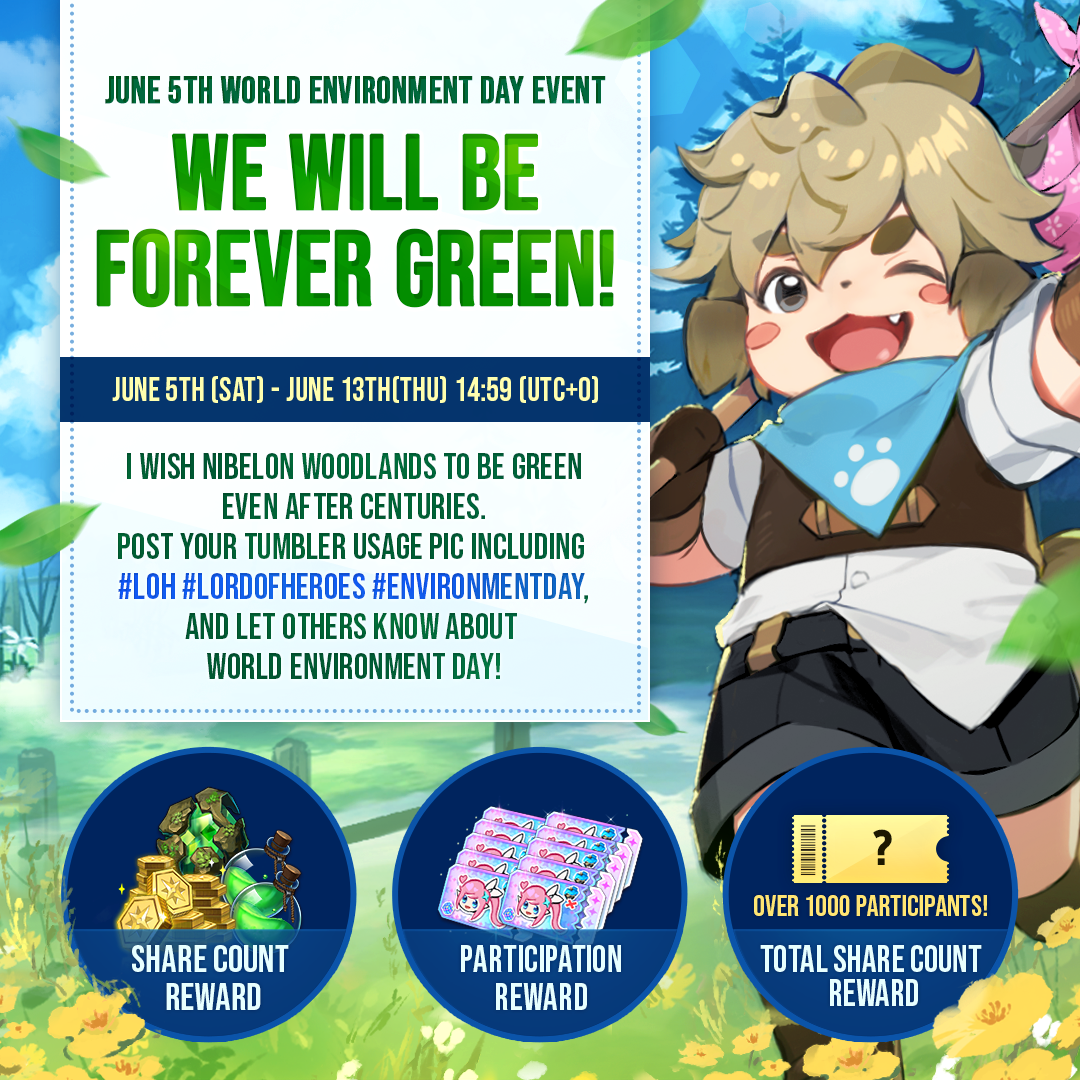 World Environmental Day is coming up on June 5th!

We hope the Nibelon Woodlands always stays green and fresh, no matter when the Lords visit.
It's hard to help the environment every day.
Why don't you use a tumbler with 'Lord of Heroes' for today?

Share your posts to promote Environment Day, and post photos of using a tumbler on social media to receive various gifts!
[Event 1. Shared Achievement Event ]
If we reach 5,000 shares on Facebook and Twitter, we will send out gifts for you! (Global/Korea)
- Rewards: 1 Earth Soul Stone & Gold 100,000 & Elixir of Insight 50
※ Rewards will be provided through the mailbox after the event is over.

[Event 2. Tumbler Photo Shoot Event]
- How to Participate
1) Shoot a photo of you using a tumbler instead of a disposable cup!
2) Upload the picture with #LOH #WorldEnvironmentDay hashtags on your SNS and share your post to the link below!
◆ Participate the Event
- Event Gift: 10 Alchemy Tickets
※ You can also participate with multi-use cups.

[Event 3. Achieve Participation Event]
If many Lords participate in the Tumbler Photo Shoot event, we'll reveal a surprise coupon!

When 1,000 and more Lords participate worldwide, the coupon will be issued after the event.