Greetings, lord around the world!

The February Avillon Festival Packages will be available at the shop on Jan. 31st at 05:00 (UTC+0). For more details, please see below.

■ Avillon Packages
- Sale Period : 01/31(Sun) 05:00 - 02/06(Sat) 15:00 (UTC+0)
* Packages are a total of 5 tiers and to unlock the next package, you must purchase previous tiers. (Lucky > Special > Bonus > Splendid > Premium)
* Only the Premium Package can be purchased 5 times.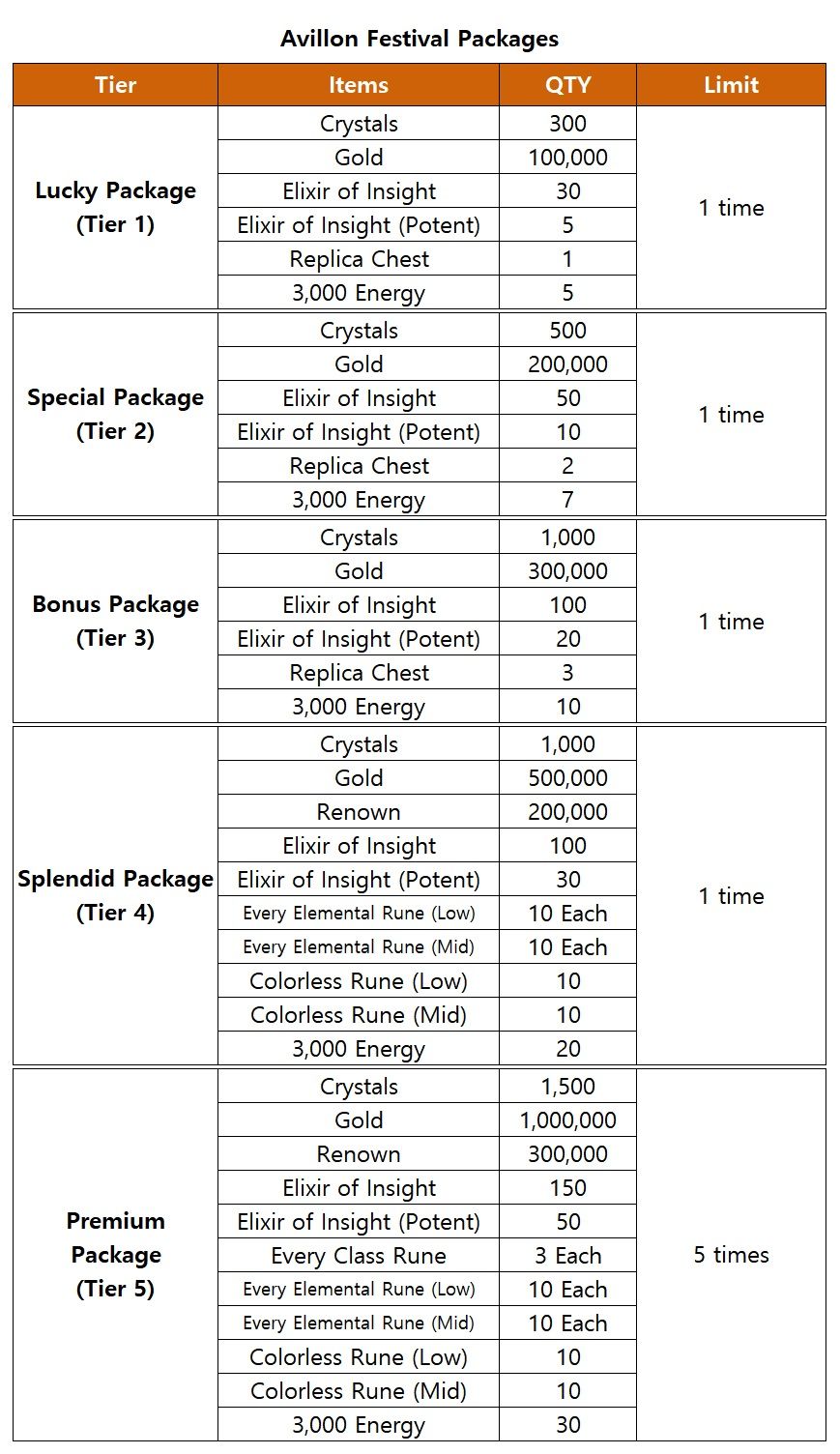 ■ Please Note!
∙ Purchased package items will be sent to your [Inbox] > 'Shop' tab.
∙ Each package can be purchased once per an account. (Except Premium Package)