Greetings, Lords!

This is an announcement to guide you through the upcoming 11/24(Tue) update details. Please check out the details below for more information.

[ Maintenance Schedule ]
- Duration: 11/24(Tue) 05:00 - 08:00 (UTC+0)
※ Please note that the maintenance schedule and update details are subject to change.
※ Please be aware that you cannot log into the game during the maintenance.
■ Changing Hero Ascend Appearance
" You can now select the Hero Ascend appearance you want. "
▶ [Heroes] → Select a Hero and tap [Closet Icon] → Select Ascend type
▶ Appearance of the hero shown to the opponent during the arena is also applied with the selected Hero Ascend type.
※ Must recruit or ascend a hero to change their appearance.
※ Changing Ascend appearance will not affect the hero's current stats.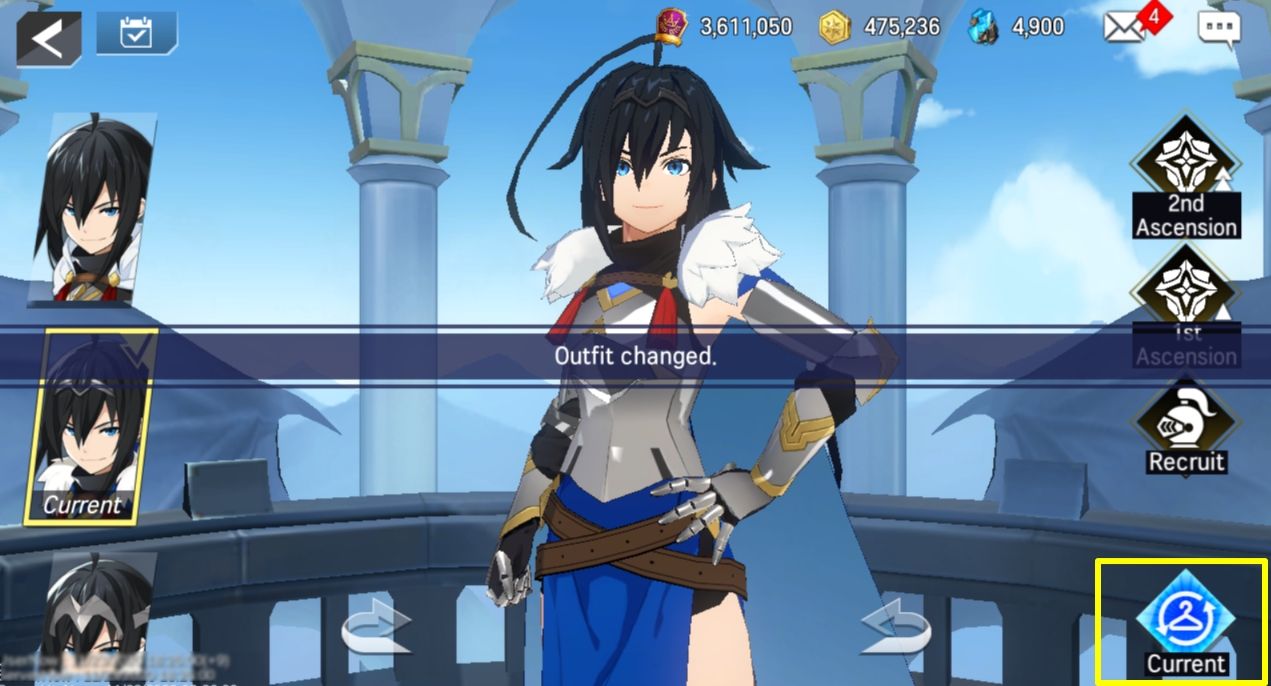 ■ Alliance Raid Balance Change
▶ To balance battle duration after the recent update, we will be adjusting Boss' HP and Skill pattern.
- Overall HP of the early boss levels will be reduced and HP will be fixed depending on the boss' level. Fixed HP will be increased every 10th level.

( Ex : Lv 1~10 will have 2,000K HP, Lv 11~20 will have 4,000K HP )
( Ex : [Prev] Lv 10 had 4,350K HP → [Change] 2,000K HP, [Prev] Lv 20 had 5,850K HP → [Change] 4,000K HP )

- Boss's Passive skill 'Calamitous Frenzy' will now increase attack power by 22% on its turn. (15% → 22%)
※ This adjustment will apply starting in the 25th season starting on 11/30(Mon).
■ Obelisk Floor Change
" Inner layers of the mysterious ancient structures often change to deal with intruders "
▶ Achievement and boss types of all floors will be changed.
※ New changes will apply on 12/01(Tue) 00:00 (LOCAL).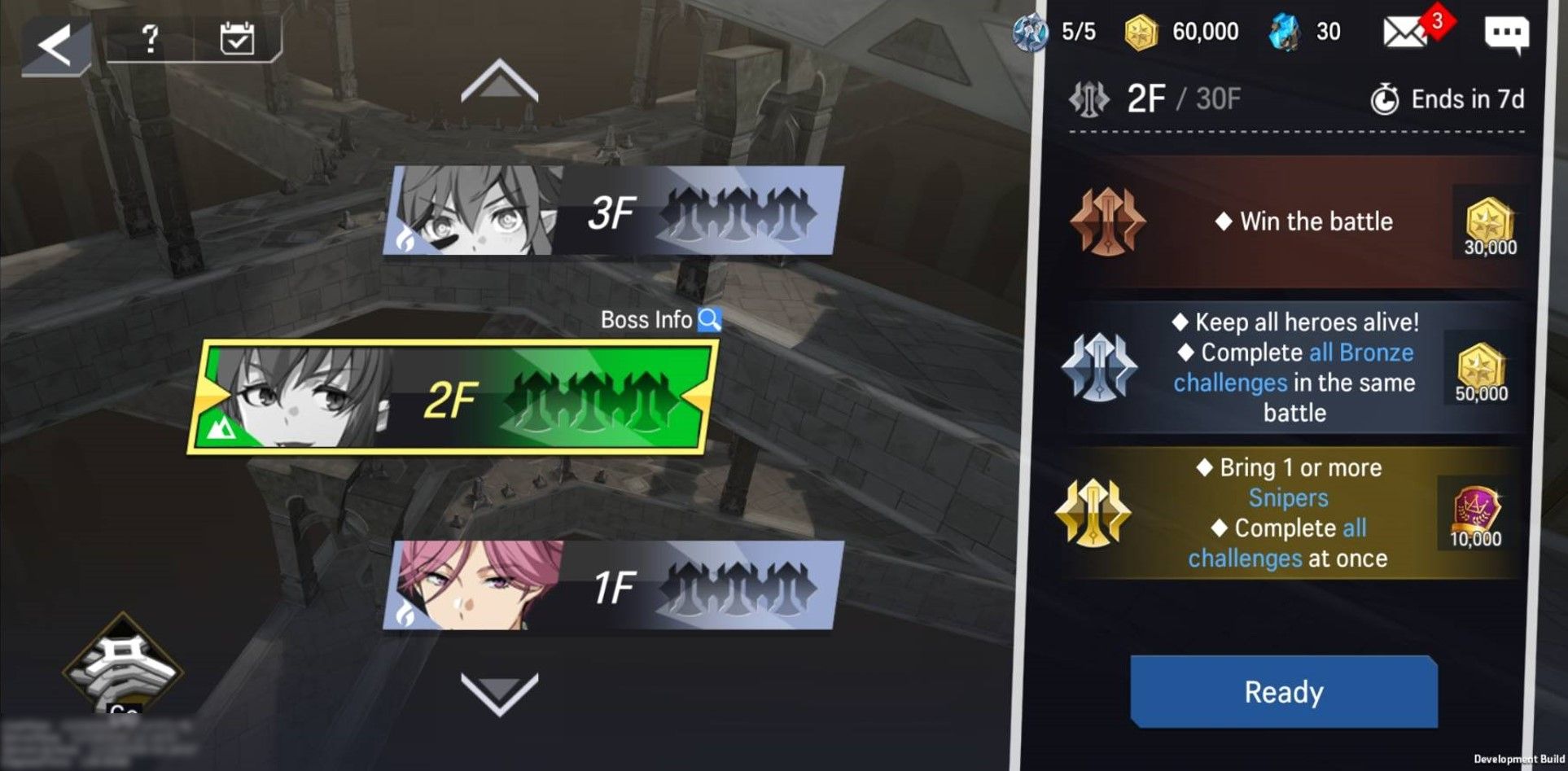 ■ Dhurahan Ascension Unlocked
"Finally, Dhurahan will be able to unleash his true power."
▶ Dhurahan's (All Elements) ascension will be unlocked. (1st → 3rd)
■ Added New Hero Lines
▶ Added 8 Voice Lines of Walther(All Element)
▶ Added 8 Voice Lines of Walther(Earth)
▶ Added 8 Voice Lines of Walther(Water)
■ App Emulator Access
▶ After the maintenance, you will be able to enjoy Lord of Heroes via App Players.
※ Lord of Heroes is an optimized game for mobile devices. Please note that it is hard for us to assist you regarding errors and other problems while playing the game on the app players. We advise you to play Lord of Heroes with a mobile device.
※ Please check the minimum OS version requirements prior to installation.
■ Bug Fix
▶ Fixed a bug where the same gear was equipped on 2 different heroes.
▶ Fixed a bug where some heroes couldn't equip gears on empty gear slots.
- Duplicated gears on the slots will be deleted
■ Contract Hero Grand Alchemy Adjustment
▶Contract Hero Grand Alchemy period will be changed from 'permanent' to 'Limited time' as of 11/30(Mon) 14:59 (UTC+0).
- You will be able to pull Contract Hero Grand Alchemy from 1st - 5th every month, and it will be reactivated at the beginning of every month.
※ If there are any further changes, we will let you know via another notice.

■ New Alchemy
- Heroes: Dhurahan (Dark) / Vanessa (Fire)
- Period: After maintenance - 11/31 (Thu) 14:59 (UTC+0)

■ Hero Alchemy Restart
- Heroes: Fram (Water) / Mei Ling (Fire)
- Period: After maintenance - 11/31 (Thu) 14:59 (UTC+0)