Greetings, lords!

During this Contract Heroes' Alchemy event, have the chance to obtain hero artifacts!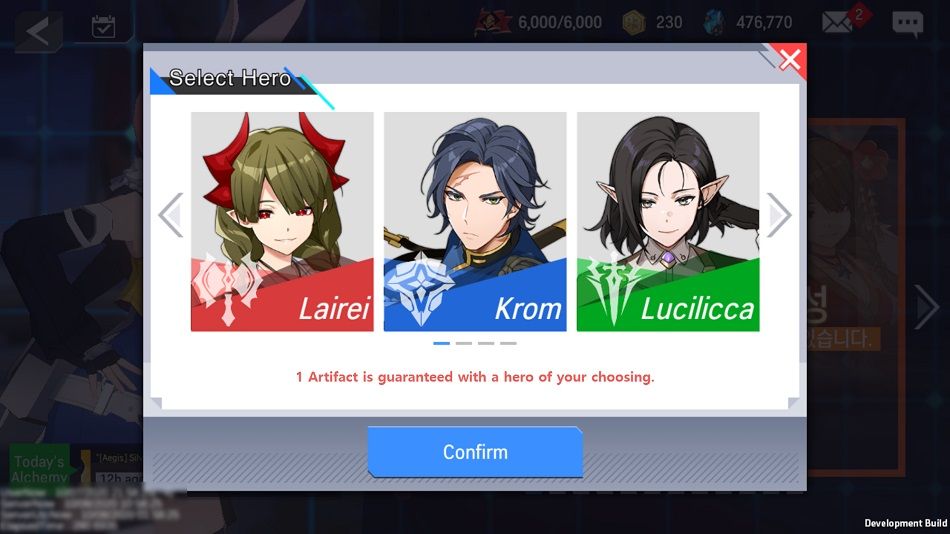 ■ Contract Heroes' Alchemy Event Details
- Schedule : 10/08 (Thu) 15:00 - 10/13(Tue) 14:59 (UTC+0)
- Heroes : Lucilicca(Water) / Krom(Fire) / Lairei(Earth)

※ Above heroes can be hired during the 3rd contract rotation.
※ Artifacts can be obtained via alchemy and it is restricted by character classes.
※ And each artifact raises the level of a specific hero's skill or attack.